8 tags
6 tags
El Cuaderno the new Tee from Pipiripau
Introducing the NEW tee from Pipiripau, "La...
"La Baraja" - Con La Baraja completa y coronación del Rey, apostamos diamantes y nos rifamos la suerte y si nos cae la muerte, luchamos como Sansón con espadas y corazón saliendo adelante sin ningún raspón. "Deck of Cards" Its translation basically means We are all IN and wont stop hustling our cradle California. Been playing it safe for a while and now its time to...
Tees, Tacos & the Freaking Nice Hot Weather
Aunque nos pusimos rojos como langostas o mas morenos que lo que estamos no la pasamos a todo dar en la universidad de Cal State Northridge con los Hermanos Unidos. It seemed like 100 degree weather but I'm sure the girls with their short shorts didn't mind and neither did we ;) Overall great outcome, you really can't beat $1 dollar tacos and $1 dollar aguas frescas and of...
One Year In the Making
Its been a crazy roller coaster ride, 1 year ago we launched Pipiripau and its one hell of a ride. We greatly appreciate everyone that has supported and purchased one or more than tees, can't thank you enough.  De todo corazón mil gracias y vamos a ser todo lo posible para lanzar mas diseños y más eventos sinchones. Por tiempo limitado compra una playera y te mandamos otra por solo un...
T-World: NY
So decided to spend a few ours at Barnes and Noble and get some work done, unfortunately I didn't. I stumbled upon an interesting book called "T-World: NY", it pretty much summed up a few known tee brands from the NY region. From graffiti to the blending of "Art with biting humor" tees, it was a very interesting t-shirt journal. In there I read this quote by one of the artist, Ron English who...
Hide Your Arms Blog →
Los cuates de un blog llamado "Hide Your Arms" que se dedican a escribir de purititas playeras, escribireron un articulo en su blog sobre nuestro nuevo diseño: "El Chapo del 8".  If you get a chance check it out, Thanks for the awesome post HYA!
The new "El Chapo Del 8" Tee
The grand premiere, the NEW tee from Pipiripau "El Chapo Del 8" up and loaded. Inspired by the classic tv icon and a current "organized business" iconic man. For full details click & check out.
"El Chapo Del 8" Tee Trailer
Despúes de unos meses nos lanzamos con la nueva playera de Pipiripau, "El Chapo del 8". Y para darle un poco más de vibra creamos un trailer para el nuevo diseño.
5 tags
Watch
Unas players pintadas especialmente pa los güeyes que trabajan para Pipiripau.
Making it to coolhomepages.com →
Just found out that our website pipiripau.com has been added to coolhomepages.com as an example of remarkable web site design.
Watch
El Sabado Junio 11, rifamos una camiseta de Pipiripau en el Latino Music Festival, y por primera vez escuchamos introducir la moda Pipiripau al publico y al puro chilaquil. Cuando el announcer empeso a leer la introducción se queria cagar de risa, la introducción salio chida. Gracias a nuestra nueva familia de Sherman Heights.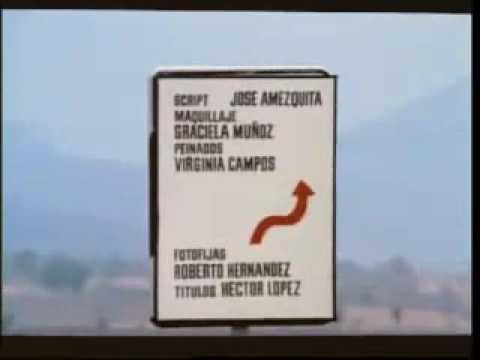 Ya meríto, disponible pal publico.
Con la bendición de Chuche y un par de calzones limpios saldremos rumbo hacia la sabiduría de Pipiripau.
Pipiripau.com
Después de un largo pero interesante camino, la moda Pipiripau se lanza y estará disponible en abril 1 del 2011 en pipiripau.com Gracias a todos por el apoyo y los "Like This".
Pipiripau les desea una vida llena de mucho, mucho, amor! Happy Valentine's Life!